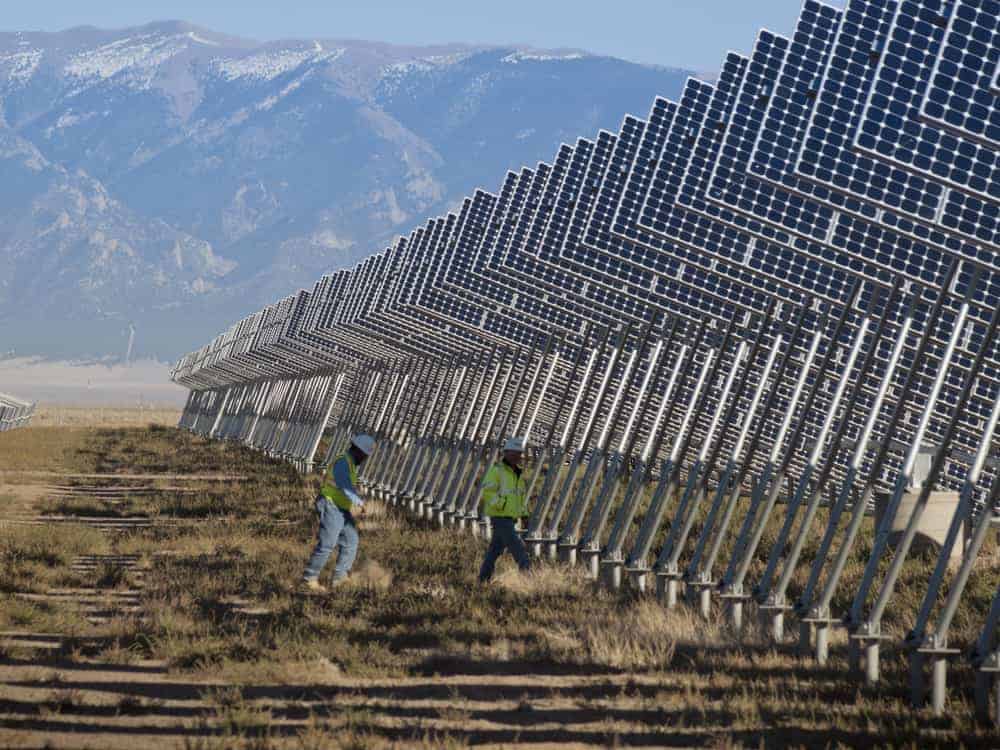 Green Energy Initiatives Are On the Rise and So Is the Demand for Funding
Growing concerns over the potential negative impacts caused by fossil fuels on the environment, health, weather, and the economy have increased the consensus among stakeholders – consumers, business, and government – that action needs to be taken to reduce the use of fossil fuels in transportation, industry, construction, agriculture, and other sectors.
Environmentally sustainable growth fueled by renewable energy from naturally occurring resources, including sunlight, wind, geothermal heat, tides, as well as other sources, and increased energy efficiency can help accomplish this goal.  Environmentally sustainable growth has the ability to foster economic growth and development while ensuring that nature continues to provide the resources and environmental services our society requires.
The green energy initiatives needed to attain environmentally sustainable growth will require huge investments and the demand for funding is increasing rapidly. The issuance of green bonds increased from $18 billion to $120 billion from 2015-2019, with the U.S. representing approximately 15% of the total. Due to the scope and nature of the investments that will be required, funding from private and public sources will be necessary.
Macro Forces Driving Green Energy Initiatives
More money is flowing into green energy projects than ever before and is rapidly increasing due to the falling costs (and increased efficiency) of green energy, the COVID-19 pandemic, federal tax credits, and an unprecedented political movement to decrease carbon emissions. The proposed 2022 U.S. Federal budget alone includes $36 billion earmarked for green initiatives.
The COVID-19 pandemic has accelerated the shift of investment away from fossil fuels with investors flocking to environmentally sustainable growth projects as the must-have investments of the future.  At the onset of pandemic lockdowns in early 2020, demand for oil and gas fell sharply as air travel plummeted and people stopped driving.  Crude oil prices traded below $0 while the value of the oil and gas industry saw major declines worldwide.   Stakeholders are now seeing green energy sources as more resilient to these types of disasters as impacts of the pandemic were not as profound on that sector.
Additionally, major companies such as Microsoft, McDonald's, Wal-Mart, Apple, and HP are pledging to reduce or eliminate their carbon footprint all the while consumers are exhibiting a growing preference for sustainable products and services with more people willing to pay a premium for them.
Green Energy Initiatives
Green energy initiatives are being undertaken by the private and public sectors, and through the collaboration of both sectors.  Some of the notable initiatives in the U.S. include:
The Office of Energy Efficiency and Renewable Energy (EERE) is working to support energy efficiency and renewable energy research in collaboration with private organizations, researchers, and other nations, on projects including Grid Modernization Initiative, EERE Small Business Innovation Research, and Better Buildings Initiative.
The Department of Energy (DOE) announced over $65 million in public and private funding to commercialize promising energy technologies.  The DOE also unveiled two funding opportunities totaling over $162 million to improve efficiency and reduce carbon emissions in cars, trucks, and off-road vehicles.

The maritime industry is exploring the use of alternative fuels to power cargo vessels.

United Airlines, Boeing, Honeywell, and the Clean Energy Trust announced an initiative to advance aviation biofuel development.

Unilever unveiled a new sustainability initiative dubbed the Regenerative Agriculture Principles, promoting the use of renewable sources and other initiatives in agriculture.

NES Fircroft, an engineering staffing provider, listed 10 major renewable energy projects to watch in 2021. The projects including hydroelectric, solar and wind have an estimated cost of approximately $80 billion.

The proposed $50 billion U.S. Federal Small Business Green Recovery Fund is promoting green innovations and investments among small businesses that advance climate change mitigation, adaption, and other sustainability solutions. The fund will offer small businesses financial support in the form of green grants, green loans, and green bonds. Green loans and green bonds will be channeled on a commercial basis through intermediary financial institutions by building on the experiences of the Paycheck Protection and Main Street Lending Programs.
Need for Green Energy Funding
The cost to convert the entire U.S. power grid to 100% renewable energy has been estimated at $4.5 trillion.  This enormous investment means funding for green initiatives will need to come from both private third-party sources and public sources.  Private third-party sources will include commercial finance intermediaries, joint ventures of public and private companies, and equity investment funds.
Businesses that need funding for green energy initiatives are also able to apply for grants from a number of publicly funded sources however most times that may not be enough on its own.  In fact, most green energy initiatives would never be possible without the involvement of private third-party funding sources.
How Capstone Can Help
Green energy initiatives demand time, money, and a certain level of risk tolerance.  Capstone understands the financial components along with the risks associated with project financing and is focused on providing capital to support our clients' green energy goals.  Invoice factoring can be a more convenient alternative to other types of third-party funding sources that typically structure green energy project finance through debt financing or by raising equity.  Capstone has provided its clients, from many diverse industries, with funding for green energy initiatives and can tailor a program for your sustainability project.If you would like to discuss your green energy project with a Capstone representative, please email us at [email protected] or call (212) 755-3636.