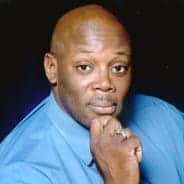 Capstone Launches New Forum on LinkedIn
New York City based Capstone Capital Group, a leading private finance company serving clients in the construction trades, service companies, wholesale, and other arenas, has launched a Capstone Diversity Business Funding Forum on LinkedIn.
With this group, Capstone aims to push new business insights to our clients wanting to grow their companies and connect with other industry professionals. Our dedicated team of experts wants to provide powerful and robust client-specific solutions through Recourse and Non-Recourse Factoring Services, Purchase Order (PO) Financing and International Trade Financing. In connecting with Capstone, you'll find that we have the capability to provide you with the two crucial aspects to your business's success—advice and capital.
If you're a CEO, business owner, manager or investor, our new Capstone Diversity Business Funding Forum on LinkedIn is designed to help you reach your business goals and ultimately enable you to achieve your dreams. This forum allows members to engage with industry thou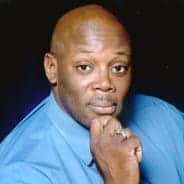 ght leaders, cultivate strategic planning ideas and share success stories, common challenges and experiences. Members will learn Capstone's tips on funding and financing to grow their businesses and experience growth in profits.
"The Capstone Diversity Business Funding Forum is a game-changer because it puts small business owners in the game. Being a minority business owner my entire life, I know the challenges and obstacles that need to be overcome. I am proud to present this group, which will empower minority business owners with the resources and funding insights that are essential in helping their revenues skyrocket," said Alvin Hartley, Director of Diversity for Capstone Capital Group, LLC.
The Capstone Diversity Business Funding Forum will offer members a full range of insights, discussions and ideas for diverse business needs. Join our LinkedIn forum to connect with other industry leaders and learn the innovative financial solutions that will help your business diversify and prosper. From factoring techniques to funding solutions, our group focuses on topics related to your needs so your business can thrive. We can't wait to connect! Click here to Join Now!
Alvin Hartley, Director of Diversity, will be the driving force behind the LinkedIn initiative as a diverse director of Capstone Capital Group, LLC. Capstone is a private finance company in New York City that provides single invoice factoring, purchase order, and trade financing that is vertically integrated into its factoring platform. For more information about Capstone and its services, visit www.capstonetrade.com/solutions/diverse-lending/ .